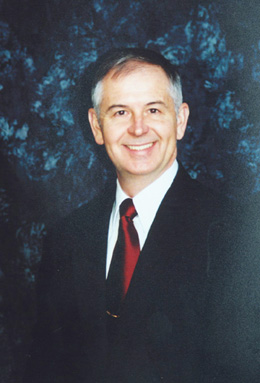 The Judge of Probate office serves the citizens of Coosa County, as well as others who may have business in the county. In accordance with the Alabama Canons of Judicial Ethics (Jan 2017) the Probate Judge's judicial responsibilities take precedence over all other activities. In conducting those judicial responsibilities, the Probate Judge must be faithful to the law, unbiased, and unswayed by partisan interests, personal preference, or public clamor.
In addition, there are many other services the Coosa County Probate Judge's offices provide from licensing to recording documents to vehicle and boat registrations.
My promise as your Coosa County Probate Judge is that all of our customers, whoever they may be, will be treated with fairness, respect, and dignity and provided with outstanding and professional customer service.
Richard M. Dean
Probate Judge
Courthouse
9709 US Highway 231
PO Box 218
Rockford AL 35136
Probate Office Phone: 256-377-4919 Option 1 or 2
Tag Office Phone: 256-377-4919 Option 3
Email: coosacountyprobate@outlook.com
Business Hours: M-F 8:00am - 4:00pm


Mission, Vision, Values
Mission:
The Coosa County Judge of Probate's office mission is to:
Service the citizens and property owners in Coosa County with fairness, integrity, and honesty.
Quickly, efficiently, impartially, and within legal bounds resolve judicial matters before the court.
Promptly provide professional and courteous service to all of our customers.
Vision:
To promote public trust and confidence by providing professional, responsive customer service in all areas that fall within the purview of the Coosa County Probate Judge's office.
Value Statement:
To provide unparalleled Service to all, with the utmost Integrity, by a staff dedicated to Excellence in all things.
Probate Court Jurisdiction
Code of Alabama 1975, 12-13-1
The probate of wills
The granting of letters testamentary and of administration and the repeal or revocation of the same.
All controversies in relation to the right of executorship or of administration.
The settlement of accounts of executors and administrators.
The sale and disposition of the real and person property belonging to and the distribution of intestate's estates.
The appointment and removal of guardians for minors and persons of unsound mind.
All controversies as to the right of guardianship and the settlement of guardians' accounts.
The allotment of dower in land in the cases provided by law.
The partition of lands within their counties.
The change of the name of any person residing in their county, upon his filing a declaration in writing, signed by him, stating the name by which he is known and the name to which he wishes it to be changed. (Person requesting name change must be 19 years of age or over.)
Such other cases as jurisdiction is or may be given to such courts by law in all cases to be exercised in the manner prescribed by law.
Proceedings related to the establishment and operation of water management districts.
Eminent domain proceedings.
Petitions of adoption: Children and Adults.
Note: The probate staff and judge are strictly prohibited by law from assisting in preparation of any document that may be heard by the court. ​Code of Ala 12-13-16
Recording Office Services
Recording of Deeds.
Filing and Recording Certificates of Incorporation.
Recording Certificates of Judgement.
Recording Marriage Certificates.
Recording DD 214.
Renewing Driver License.
Administering Oath for Affidavit.
Providing Notary Services.
Recording Mark or Brand.
Foreign Entity Registration.
Making available public probate documents for public research. However, the staff is prohibited from conducting research such as genealogy, titles, etc., and are limited to direction as to where documents may be located.
Licensing and One-Stop Vehicle Registration Services
Issuing, Renewing, Replacing Vehicle License Plates and Decals.
Applying for Vehicle Titles.
Issuing Handicapped Placards.
Issuing and Renewing Business License.
Collecting Ad Valorem Taxes.
Issuing and Renewing Boat Registrations.
Issuing Hunting and Fishing License.
Elections
Provides Election Oversight/Absentee Voter Management
Trains Poll Workers.
Prepares and Prints Ballots.
Publishes Voter Registration Lists.
Tests Election Machines.
Compiles Precinct Results.
Certifies and Reports Results to the Secretary of State.
Provides Results to and Informs Public Regarding Elections.